43%
of ultra-Orthodox families
live below the poverty line, compared to 11% in the general population.
$2,475
The average monthly wage
for an ultra-Orthodox man. This is 52% of the average wage of a working man in the general population.
$737
The average wage
in ultra-Orthodox society. One third of the average monthly wage in the general population.
Ultra-Orthodox society seeks to preserve a Torah-observant lifestyle. This is reflected in relations with the state, the economy, employment, housing, education, culture, and more.
Therefore, unlike other segments of the population, increasing ultra-Orthodox representation in society is not just a matter of equal opportunity but of creating a dialogue with religious leaders to meet the needs of the economy while preserving Haredi principles.
In light of the rapid growth of the ultra-Orthodox community in Israel, which is expected to constitute about 30% of the population in 40 years (up from the current 12%), and the high rates of poverty among this community, there is an urgent need to reach new agreements and solutions through discourse and partnership.
There are young ultra-Orthodox men and women who want to earn a decent living, but find it difficult to acquire the professional skills to achieve quality employment, and to find employment contexts that take their way of life into account. This is a major factor keeping the ultra-Orthodox as one of the poorest populations in Israel.
Worth Knowing
The ultra-Orthodox poverty rate is close to 50%. Even men and women who have decided to pursue a livelihood face substantial barriers to quality employment and are rarely able to reach their full earning potential.
The Joint, in collaboration with community leaders, initiates programs for different age groups so that the ultra-Orthodox can get a quality education and make a decent living.
Ultra-Orthodox Educational Interventions for Girls
Goals: To establish a comprehensive approach to learning for female students at risk in the ultra-Orthodox sector. To develop holistic, school-based interventions to prevent at-risk female students from dropping out of school and to improve their academic, personal, social, and family functioning. The Need: A lack of school services to help at-risk girls facing problems […]
Ultra-Orthodox Educational Interventions for Boys
Goals: To develop solutions for students at risk facing difficulties with learning and integrating into the ultra-Orthodox education system. To help boys' schools locate, evaluate, and treat students at risk The Need: Since learning Torah full-time is viewed as a critical value in ultra-Orthodox society, learning difficulties, risk behaviors, dropout, and transitioning to alternative education […]
Guidance for Financial Management
Goals: To reduce poverty in the ultra-Orthodox sector by strengthening the economic resilience of families and enabling them to live on their income without the need to rely on charities, funds, and welfare benefits. The Need: Many ultra-Orthodox individuals marry young, without awareness of the costs of running a household, nor how to manage those […]
The personal story and success of every program participant is a whole world in itself. We invite you to get to know the people behind the numbers.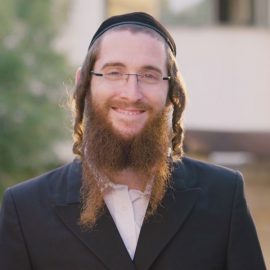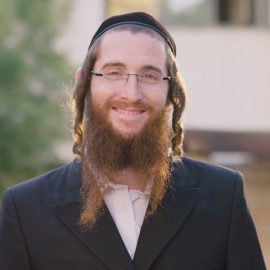 Socioeconomic Participation of the Ultra-Orthodox Sector
Shlomo, 34, participated in one of the Joint's first ultra-Orthodox (Haredi) employment programs – "Livelihood with...
Shlomo Goldberg | Participant in the 'Livelihood with Dignity' Program