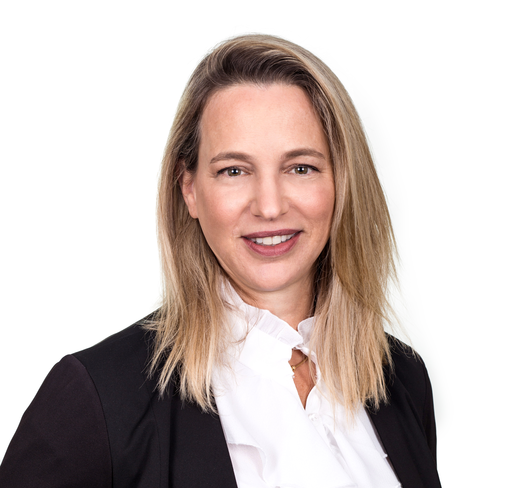 Dr. Sigal Shelach
Executive Director of Joint Israel
Sigal holds a Ph.D. from Tel Aviv University in the Department of Labor Studies, specializing in the fields of immigration and employment. In 2001, she joined the Research and Economics Administration at the Ministry of Industry, Trade, and Labor and served there for six years. During this period, she was involved in the implementation and management of programs to integrate various populations into the workforce.
In 2007, Sigal began working at Joint-TEVET, the joint employment project of Joint Israel and the Government of Israel, where she developed programs to benefit Arab society and immigrants and to improve relations with employers. Sigal was appointed director of Joint-TEVET in 2012, and in 2018, she became the CEO of Joint Israel.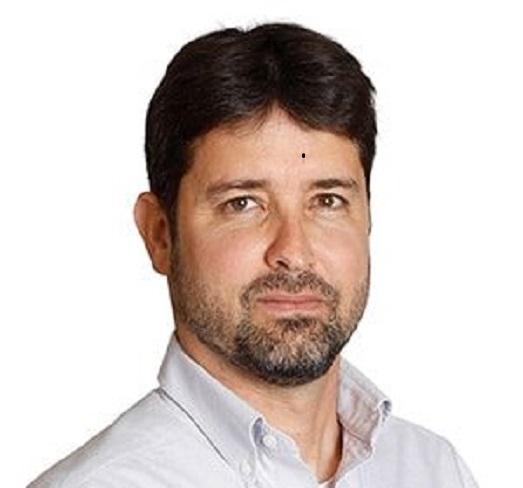 Ori Gil
Director of Joint-ELKA
Ori Gil has held various positions since joining Joint-ELKA in 2013. For the past two years, he has served as Deputy CEO in ELKA and Head of Cross-Sector Collaboration. In this role, Ori has been responsible for initiating and leading diverse partnerships between government and civil society aimed at strengthening shared work capabilities, cultivating networks of change agents, leading innovation in the public sector, and more.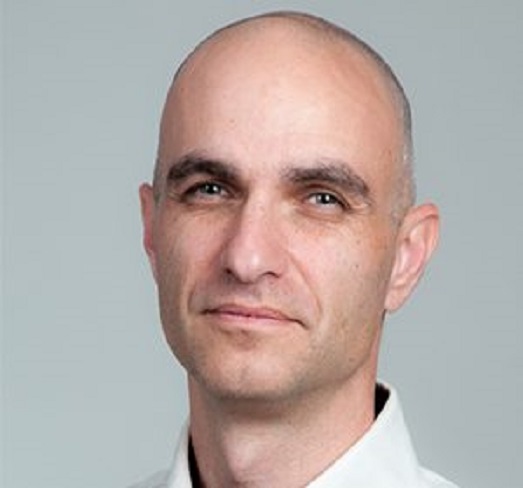 Rani Dudai
Director of Joint-TEVET
Rani holds a bachelor's degree in Social Work from Tel Aviv University and has two master's degrees: one in Business Administration from the University of Haifa, specializing in Strategic Human Resource Management; the other in Social Work (Advanced Clinical Practice) from Bar Ilan University in Tel Aviv. Rani is a graduate of the Maoz-Seal Leadership Program and the Executive Education Program at Harvard Business School. He served as CEO of the Gevim Group and established the KEDEM program for youth offenders. He is a member of the Board of Directors of NPTech, a technology provider for the "third sector" (voluntary and community organizations) in Israel. In April 2021, he was appointed Director of Joint-TEVET.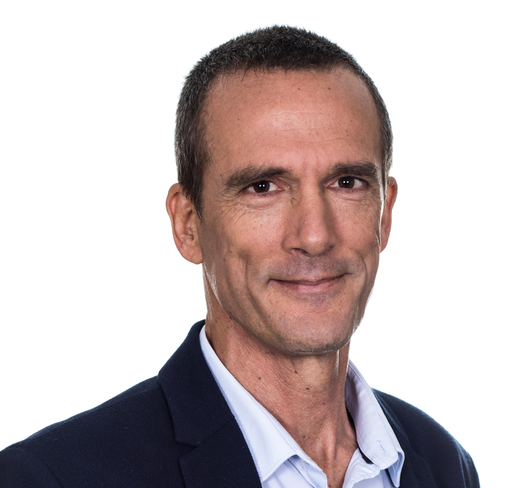 Yossi Heymann
Director of Joint-Eshel
Brigadier General (Res.) Yossi Heymann has years of experience in military and civilian management positions, including these senior positions in the Israel Defense Forces (IDF): Commander of the Golani Brigade, Commander of the Officer's Training School Bahad 1, Commander of the 98th Paratroopers Division, and head of the Strategic Division in the Planning Directorate. He joined Joint Israel after serving three years as director-general of the Jerusalem Municipality. Yossi graduated from the National Security College, holds a bachelor's degree from The Faculty of Industrial Engineering and Management at the Technion - Israel Institute of Technology, and a master's degree in Political Science from the University of Haifa.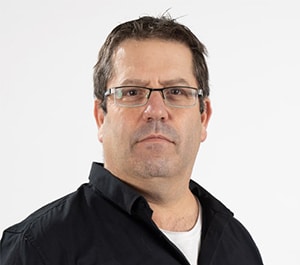 Dr. Ariel Levy
Director of Joint-Ashalim
Ariel brings to the table a rich social, public, academic, and managerial background as he leads Joint-Ashalim, which develops services for at-risk children and youth in Israel. He served as deputy director-general of the Pedagogical Administration at the Ministry of Education, spearheading national reforms in the education system. He was the Head of Professional Development for School Leaders at Avney Rosha, the Israeli Institute for School Leadership. He was the principal of Gilo High School in Jerusalem and held a number of educational management positions in various organizations, including the Jewish Agency. In his most recent position, Ariel served as a Visiting Faculty member at the Mandel School for Educational Leadership, and at the Yad Hanadiv Foundation where he helped implement an innovative new approach to learning. Ariel has a bachelor's degree in Philosophy and Education, a master's degree in Philosophy, and a Ph.D. in Education - all three from the Hebrew University of Jerusalem.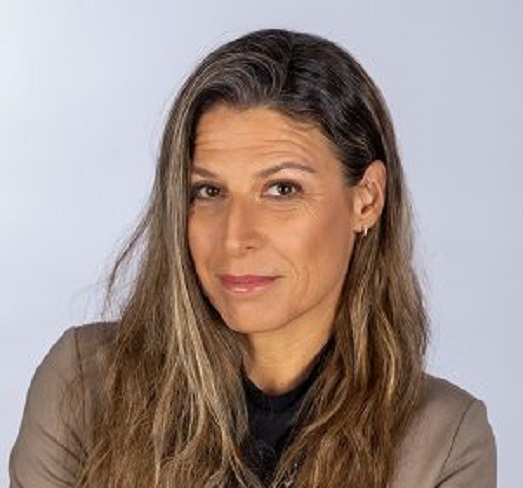 Efrat Stern
Director of Joint "Israel Unlimited"
Efrat has extensive experience developing, piloting, and managing programs for the elderly and people with disabilities, including Supportive Housing and Supportive Communities. For the past four years, she has been a key part of the Israel Unlimited management team. She holds a bachelor's degree in Sociology and Political Science from Tel Aviv University and a master's degree in Management of Non-Profit and Community Organizations from the Schwartz Program at the Hebrew University of Jerusalem. As the director, Efrat leads a staff of 25+ to generate social impact and systemic solutions, develop models and pilot programs, and promote equal opportunities for independent living and the participation of people with disabilities in society.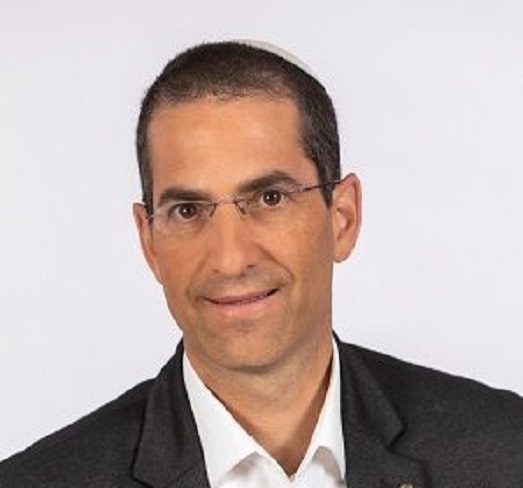 Itamar Ben-Hur
Chief Financial Officer
As CFO, Itamar Ben-Hur oversees the planning, monitoring, and implementation of Joint Israel's budget and its financial operation.
Itamar brought both corporate and public sector experience to his work at JDC.
Prior to his appointment in 2012 as CFO of Ashalim he worked at Menora Mivtachim Insurance Ltd, one of Israel's leading insurance companies.
Before that came two-years at the Ministry of Finance, where he was in charge of the financial supervision of large public bodies, including insurance companies and pension funds. Through this Itamar gained insight into the public sector, which has proven invaluable for JDC, whose largest partner is the Israeli Government.
Itamar holds a BSc from Hebrew University and an MBA from the College of Management Academic Studies, Rishon LeZion. He completed his CPA internship at the Jerusalem office of the multinational firm Price Waterhouse Coopers.
Itamar is a Major in the Israel Defense Forces, still actively serving in its Reserves.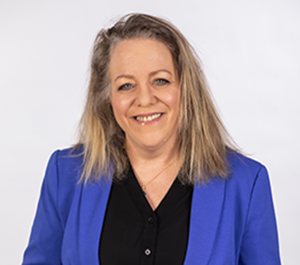 Ronny Sapir
Director of Data & Digital Innovation
Ronny is a specialist in social digital innovation, with extensive experience in management, development, and consulting in the business and public sectors. Prior to joining JDC Israel in 2021, Ronny was co-founder and CEO of a digital health startup, while also providing strategic digital consulting to clients in Israel and abroad.
Previously, Ronny established and led the National Digital Health Program, and was responsible for strategy, product management, and digital health regulation for the Ministry of Health. Ronny also held leading roles in the private sector: As vice-president at the management consulting company Orantech, she oversaw product development and management methodologies. Subsequently, she served as vice-president as Netwise, a digital applications and communications company. Ronny holds an EMBA with honors from the Hebrew University of Jerusalem and a BA in Psychology with honors from Tel Aviv University.
An active lay leader, Ronny is a member of the National Council for the Advancement of Women in Science and Technology and is a member of the Executive Committee of Kehillat Yozma Modiin, a community of the Movement for Progressive Judaism.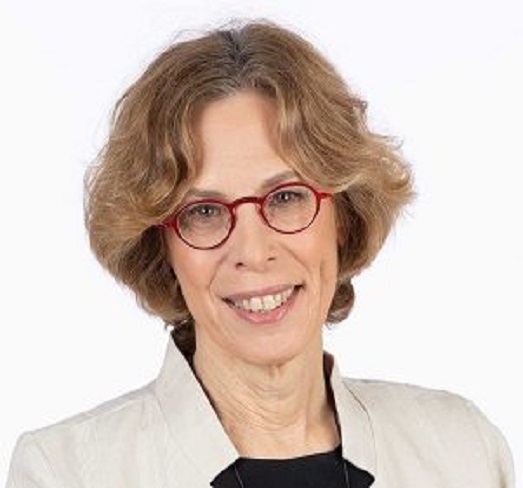 Mor Noifeld
Director of Human Resources
Mor has over 20 years of experience in human resources and management positions. She began her professional career in the Behavioral Sciences Department of the Israel Defense Forces (IDF), where she established and managed human resource programs for hi-tech and start-up companies both in Israel and abroad. Mor's social awareness is reflected in her various roles in the field of employment diversity and in the establishment of the EMC Corporation's new Research and Development (R&D) Center in Beersheba. Mor holds a bachelor's degree in Behavioral Sciences from Ben-Gurion University, a master's degree in Occupational Psychology from Tel Aviv University, and a diploma from the Group Facilitators Training Institute (Zippori).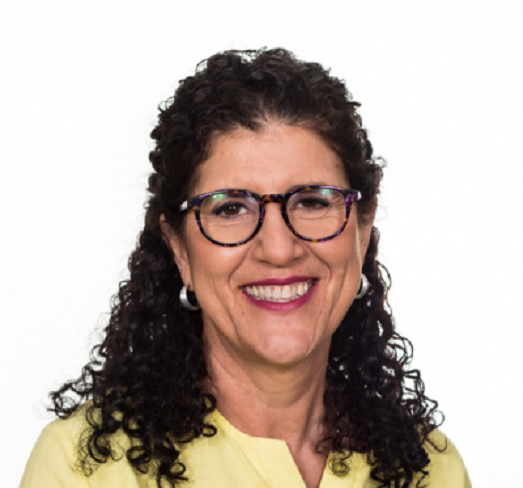 Reeva Ninio
Chief of Staff
Reeva's role is twofold: managing Joint Israel's overall operations and promoting strategic initiatives. In her previous position as Director of Strategic Partnerships at Joint-TEVET, she focused on reducing poverty in Israel through increasing participation in the workforce. She was also a Joint representative abroad, assisting Jewish communities in Britain, France, Germany, Australia, and South Africa. Reeva immigrated to Israel from South Africa in 1979. Before joining the Joint, she was an emissary to the Jewish Federation of Greater Washington where she directed Partnership 2000 based on the "Lay Leadership" model. This Jewish Agency project connected the Beit Shemesh area of central Israel to Jewish communities in Washington, DC, and South Africa.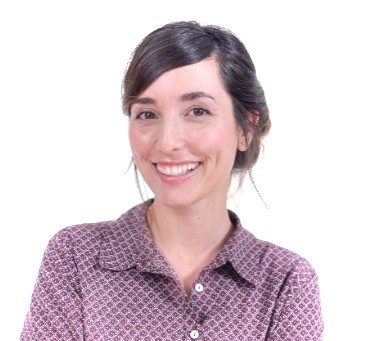 Danielle Ben Harush
Director of strategy and planning
As Director of Strategy and planning, Danielle coordinates organizational planning and thinking, and fosters JDC Israel's relationship with strategic partners at home and abroad. In her previous positions, she led projects in organizational and strategic consulting, research, and evaluation for Deloitte and Lotem consulting companies, Haifa University and Clalit Health Services. In the last few years she served as a freelance consultant for a variety of organizations including Ministry of the Interior, Hapoalim bank and Maoz. Over the years she has been involved in building strategic plans and performance evaluation models in a variety of business and public organizations and highlights the importance of data-based strategies as a tool for creating impact. Holds a master's degree in organizational-social psychology from Bar Ilan University.