$2,320
average income
of Israelis with disabilities. 25% less than that of Israelis without disabilities ($3,094).
10,000
people live in institutions
compared to 20,000 in the United States (population of 8 m. compared to 320).
18%
of Israelis with disabilities feel lonely
compared to 3% in the general population.
There is a wide gap in opportunities for full participation in society and independent living between people with and without disabilities in Israel. This causes health, financial, social, and emotional damage to people with disabilities and their families, hurts labor productivity, and impairs social cohesion – all of which harm the economy.
Worth Noting
80% of people with disabilities in Israel were not born with a disability; and 47% of Israelis with disabilities have more than one disability.
The personal story and success of every program participant is a whole world in itself. We invite you to get to know the people behind the numbers.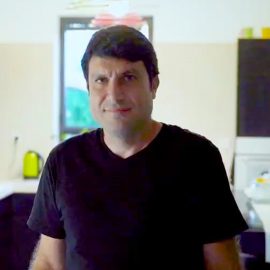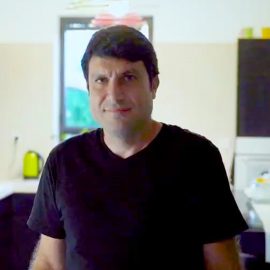 Independent Living for People with Disabilities
"I wake up in the morning, I don't know what day it is, what I need to do, where the kids are and when they are supposed...
Moshe Cohen | Participant in the 'Smart Homes' Program