39%
The income gap between workers in the geographic center and the periphery
26%
The gap in the rate of higher education between the geographic center and the periphery
31%
The gap in the Multidimensional Poverty Indexes between Arab and Jewish communities
Children, youth, and families in the geosocial periphery and in the Arab sector have few opportunities to thrive and realize their potential compared to their counterparts in more developed and Jewish urban areas. This problem is often passed down from one generation to the next: children who cannot access opportunities to improve the quality of their lives grow into parents of children who face the same barriers.
Did You Know?
Social mobility is the ability to move up the social ladder by changing the socioeconomic status into which one was born. There is a strong correlation between low social mobility and high inequality in society.
Social mobility contributes to an individual's quality of life. Low rates of social mobility among disadvantaged sectors are a leading factor in Israel's falling short of its potential for economic growth and productivity, in the high costs of welfare and rehabilitative services, and in the harming of social cohesion.
The personal story and success of every program participant is a whole world in itself. We invite you to get to know the people behind the numbers.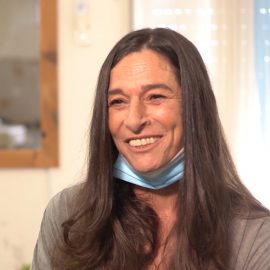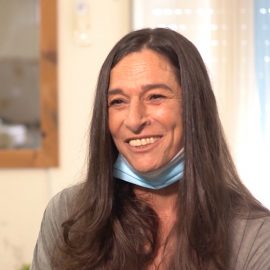 Advancing Social Mobility /
"When I entered the 'Families First' program, it was actually the first time someone looked me straight in the eye and...
Sharon Levy | Participant in the 'Families First' Program