NIS 14.5 billion
Spent on nursing care annually
and Israel's older adult population will double in 15 years. the biggest growth in those who are frail
Only 28%
of adults 65+
in Israel participate in the work force – and most will have to finance 2 or 3 decades of life
$2,270
The average wage
of adults 65+ in Israel, at a time in life when healthcare and medical costs increase
Retirees are prone to deterioration in their financial capacity and their functional ability, as well as to a loss of the sense of meaning and belonging. Low-and middle-income retirees are at high-risk for financial deterioration because they often have small or non-existent savings and/or pensions to finance what may be decades of old age – which typically come with increasing health costs.
It is known that financial distress in older adults increases the risk of deterioration in functional ability, mental health and wellbeing, and the ability to live independently throughout old age. This means an increase of dependence on public or social services in general, and on family members in particular. Today, approximately 226,000 older adults in deteriorating health receive public services, constituting 2.5% of the Israeli population.
In light of the fast-expanding size of the older adult population in Israel and especially that of older adults in functional decline, there is concern that Israel will not be able to meet the demand for services. Public spending on health and nursing care is expected to increase from 10.7% of GDP to 12.4% in 40 years.
Worth Knowing
• Retirement is ranked 10th out of 43 events that raise stress in a person's life.
• Only 45% of Israelis past retirement age have a pension, and 20% of Israeli adults over 65 live in poverty
• The average life expectancy of a person in Israel who reaches the age of 60 is another 17.8 years
The personal story and success of every program participant is a whole world in itself. We invite you to get to know the people behind the numbers.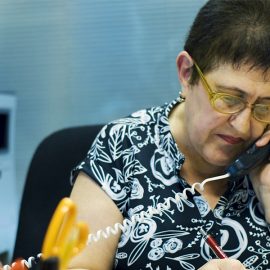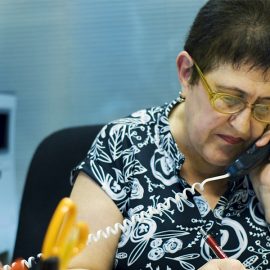 Optimal Aging for 100 Years of Life
"I immigrated to Israel in 1991 from the former Soviet Union where I worked as a piano teacher," says Rita. "When I...
Rita Forger | Participant in the '60+ Employment Centers' Program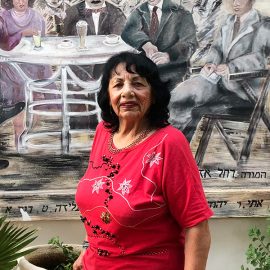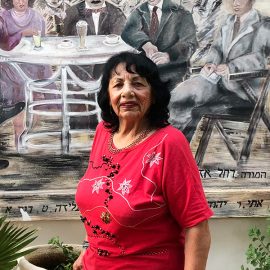 Optimal Aging for 100 Years of Life
"I arrived at Café Europa the first day it opened. And for the past 15 years I've been coming to every activity,"...
Yehudit Shabtai | Participant in the 'Café Europa' Program