The outbreak of the coronavirus pandemic in Israel last March created a new and different reality. The crisis has dramatic medical, social and economic consequences, so it is important to identify and generate opportunities for the most vulnerable populations in Israeli society so they can emerge stronger.
Shaul Chen, 77, from the coastal city of Netanya has had difficulty standing on his feet for many years. Like many older adults experiencing functional deterioration, lockdowns have exacerbated his limitations by increasing isolation.
Prior to the pandemic, Joint-Eshel, in collaboration with the Health Ministry, launched a network of geriatric rehabilitation centers to help older adults facing a decline in functional ability. This enables people like Shaul to be more proficient and live as independently as possible. But the startling spread of COVID-19 required a change in strategy, transforming this in-person service into a virtual one by providing rehabilitation services remotely.
"When I was approached about remote rehab, I was very skeptical," says Faina Katz, a physiotherapist at one of the Joint's Community-Based Rehabilitation Centers. "Taking away physical contact from a physiotherapist is like taking his profession away. But when there is no choice, you try; and we got used to it and succeeded. It requires other ways of working and you have to learn new skills, but it pays off."
Shaul is delighted with the results. "I made progress quickly on Zoom," he affirms. "I can already stand today, even half a minute if not more. Before, I couldn't stand at all!"
This model has been integrated into most of the Joint's geriatric rehabilitation facilities in Israel, with some 600 remote treatments taking place per month.
"The 'Remote Rehabilitation' model is an example of the change that the coronavirus has forced upon us, opening up a whole new world of possibilities," says Dr. Sigal Shelach, CEO of Joint Israel. "The world of remote therapy was a distant dream, but social distancing made the dream a reality overnight. Previously, a senior citizen who needed rehab had to physically go to a center, but now, due to the new reality, it's possible to care for homebound people as well."
One of the main challenges in offering services online is the lack of digital literacy and access to the Internet. But today the most basic technologies are literally at your fingertips, bringing about a revolution both for the old and the young.
"The coronavirus landed on us one morning and we had to find solutions for remote learning and further development of our children—in language, math, physical education and science," says Rada Eloubra, director of early childhood education in the Bedouin Arab village of Al-Atrash in the Negev.
A team of educators from the village came up with a plan in coordination with Joint-Ashalim and the Ministry of Education. They prepared tasks that parents and children could do with basic equipment at home, developed a new curriculum including home videos of lessons, and opened a WhatsApp group.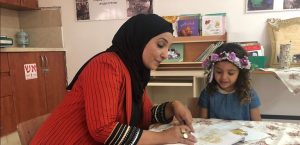 "Yes, WhatsApp! It's accessible, convenient and the parents already use it," says Rada. "We use the WhatsApp group to involve parents and convey messages, and we also have a weekly phone call to oversee each child's development. They send us the completed homework on WhatsApp so we can monitor progress and test new lesson plans that give parents a greater role in their child's education. Coronavirus or not, our kindergarten remains open—even from a distance—for the benefit of our kids."
The ultra-Orthodox world is also going digital.
"The coronavirus pushed us forward to a new era," says Yaakov Matan of Joint-TEVET, who helps young religious men find good jobs. "Suddenly, there was a need for a new position that I was able to fill: employment coordinator and media manager. Prolonged social-distancing restrictions brought about a demand from the field, from the yeshivas themselves, to find a culturally-adapted solution that would enable continued education and advancement."
Yaakov and his team set up a digital learning system including videos, tutorials and a hi-tech production system. "This helps us meet the needs of ultra-Orthodox youth for everyday life in general and for the world of studies and employment in particular," he explains. "Remote learning also has benefits for life after the virus by bringing relevant, quality content to larger segments of the population."
"The ability to adapt different technological solutions to diverse groups in society is extremely significant," adds Dr. Shelach. "At Joint Israel Unlimited, for example, we opened a call center to help people with disabilities access social services online. The initiative was launched in collaboration with Digital Israel and the Azrieli Foundation during the pandemic, but there is no doubt it will continue to provide services for the day after."
Joint-ELKA is also investing in systemic solutions. It has already mapped the digital capabilities of 175 local authorities to identify what they need to operate remotely. In the next phase, together with the government, authorities will be equipped with the resources and skills to maintain these services both routinely and in times of emergency.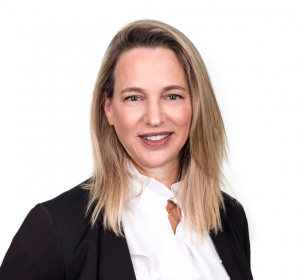 "The State of Israel has the best tools to turn this crisis into an opportunity," Dr. Shelach concludes. "The virus is forcing us all to go digital, and that's the main challenge. Investment in digital literacy and access to technology—at the individual, community and national levels—will allow us to emerge from this crisis in a better position than when we entered it."