Much has been said about the changes in the workaday world brought on by technology and the "work-life balance" between one's career and personal life. The discussion has taken on a new dimension over the past year during the coronavirus pandemic with the advent of working from home (WFH). The world transitioned virtually overnight to working remotely—a concept that once belonged to an exclusive few in the hi-tech industry. Today, tens of millions of people work from home, transforming a necessity into a new reality that is here to stay.
The Virtual Office Has Potential
Remote work is defined as jobs performed from anywhere other than the physical workplace, using the Internet to communicate. A hybrid approach refers to a flexible combination of work both at home and in the office.
Before COVID-19, according to a Deloitte survey, only 4 percent of the world's labor force engaged in remote work. But this figure has skyrocketed during the pandemic: of 300 organizations surveyed, nearly 70 percent said the vast majority of their staff were able to work remotely.
On the surface, it seems that more and more people have successfully shifted to WFH, but a closer look reveals a bleak picture of winners and losers. A lack of skills, organizational infrastructure, and supporting technologies has resulted in a growing gap between those who have adapted and even thrived during the pandemic and those who have been left behind.
Widening Gaps
Remote work has enormous potential for leveling the playing field and increasing productivity. But has this opportunity been realized?
Research has found that it is mainly large and powerful organizations and employees from privileged populations who benefit from WFH. Small and medium-sized companies, on the other hand, are unable to keep pace and respond to change. People who can't work remotely for various reasons are at a disadvantage. So rather than bridging the socio-economic divide, gaps during the pandemic have widened.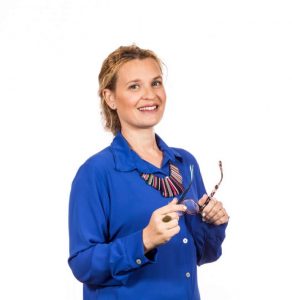 'It Always Seems Impossible Until It's Done'
Companies and employees are more ready and willing than ever to embrace the concept of remote work. With the reopening of the economy, employers are crossing from "obligation to option": while working from home may no longer be a requirement for a time of crisis, it remains a viable alternative in a period of normalcy.
Many companies are trying to implement remote work in an efficient way, but this raises many questions. How do we strike the right balance between the office and the home? What tools and technology are required? What will the workday look like? We must provide answers to these questions while examining how remote work can boost economic performance and growth without excluding weaker segments of the population.
REMOTE Program
To face the challenges of moving to remote work, the Ministry of Labor and Joint-TEVET have launched the REMOTE program to help meet the needs of the current labor market in Israel. We are offering a series of meetings with top experts from many fields to formulate models for remote work that will benefit employers.
These gatherings will discuss current perspectives and trends based on experience accumulated during the pandemic, learning from both failure and success. The resources and solutions that will be developed will be shared with various companies and professionals to help ensure a more productive workforce.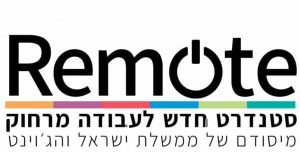 We invite organizations and companies that have already made the change to remote work to share their knowledge, insights, and dilemmas with others who are in the process of transition and seeking professional guidance. Together we will come up with the right tools and programs that will benefit both employers and employees.
For more info on the REMOTE program, sign up here