The National Program for the Training of Certified Practical Engineers and Technicians was launched last year, enabling graduates to integrate quickly into the workforce and become the professionals of tomorrow. It is sponsored by the Israel Governmental Institute for Technological Education (MAHAT) and the Ministry of Labor, Social Affairs and Social Services, which partners with leading employers to fill jobs.
"Especially now, we see how resilient jobs in technology, such as engineers, are in times of crisis," says MAHAT director-general Tair Ifergan, referring to the spike in unemployment brought on by the Coronavirus pandemic.
"Those looking for work today in hi-tech can find stable jobs with good conditions and excellent people to work with. The National Program that we established together with the Joint, the Azrieli Foundation, and Tzurim [Creating Reality], makes a technological education even more attractive."
Despite the upheaval, there are new opportunities to change direction and create high-quality jobs to meet the challenges of the times.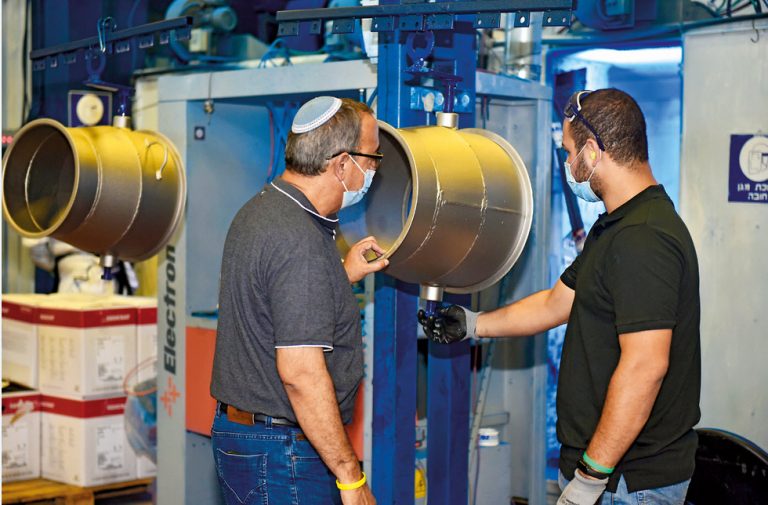 "The training program combines approximately two years of studies at the best colleges of technology along with paying jobs in relevant professions," explains Ifergan. "Incorporating employers in a structured way from the beginning produces career-oriented, practical training."
A third-year training course will be available soon for experienced practical engineers with the aim of advancing them to management, teaching, and advisory positions in the industry. This year, about 300 students in various technological fields are expected to participate. Fields include software, electronics, water management, chemistry, automotive, and industry.
Top institutions participating in the project include Ariel University Faculty of Engineering, Ruppin Technological College, Technological College of Beersheba, ORT Braude College of Engineering in Karmiel, ORT Technical College in Kiryat Bialik, and ORT Singalovsky College.
Almog Shati, a student at Ariel University, works as a mechanical engineer at Krausz Industries, a leader in water and sewage technology. "I began studying mechanical engineering but had a hard time investing enough in my studies while working," he says. "When I heard about MAHAT's program, I realized that it was perfect for me. I got a job at Krausz Industries, earned the trust of my manager, and have a position that is interesting and suitable for my skills and professional knowledge. It was a great career opportunity that I couldn't pass up."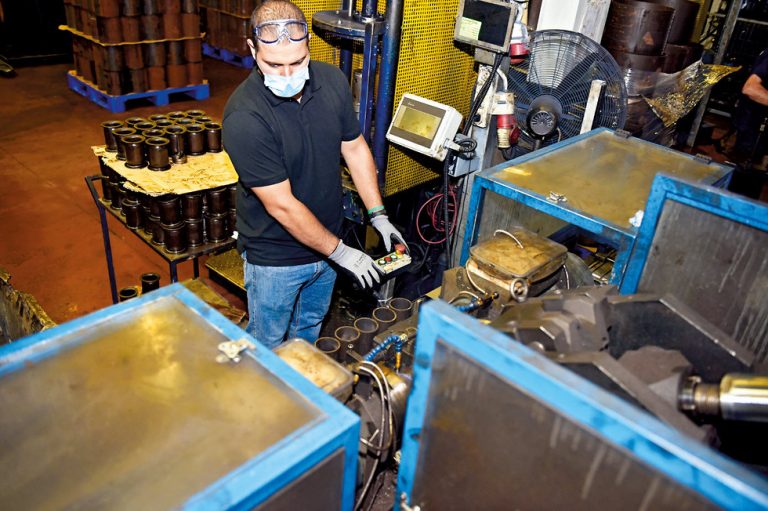 Ravid Daniel Sela, a student at Ruppin Technological College, works for Plasson, a company that develops and manufactures advanced technical products for water and gas pipelines. "We apply theoretical studies from the classroom the next morning at work," she says. "I'm surrounded by amazing people, learning what I really need—not only knowledge, but also the skills needed in tomorrow's world of work. This connection between theory and practice, together with personal guidance, is a significant part of learning and choosing my field of study and employment. And since Plasson is an 'essential business,' so I was able to continue working there during the coronavirus lockdown."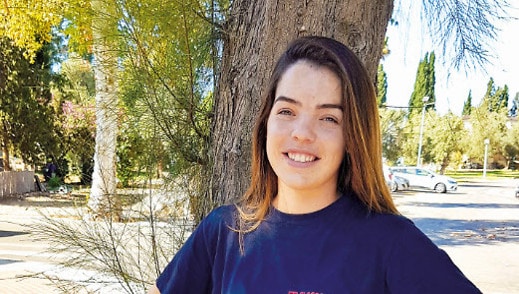 Einav Aharoni-Yunes is CEO of Joint-TEVET, a partnership between the Joint and the Government of Israel to develop employment opportunities and promote labor productivity in the economy. "Up-to-date professional knowledge is important but technologies are constantly changing," she asserts. "Lifelong learning, proactivity, branding and self-marketing, digital literacy, networking, etc., ensure that the employees we train today will remain relevant and productive tomorrow. We are not just focusing on job placement at the end of training, but on developing highly professional employees for quality careers."
Employers are delighted too.
"The close collaboration between our company and the colleges in developing the curriculum and training program is something positive and unique," said Moran Isaacson, Organizational Development Manager at Krausz Industries. "It should not be taken for granted."
"It's a win-win situation," adds Omri Spector, founder and owner of DeveLeap, a hi-tech firm that provides consulting services for software companies and startups. "We develop talented professionals for relevant, high quality jobs that meet the needs of the economy."
Danna Azrieli, Chairman of the Azrieli Foundation Israel, describes it as a model partnership: "Employers are partners in upgrading curricula and syllabi, in the practical training itself, and in the development and branding of the entire profession. This creates an opportunity for many Israelis to realize their personal and professional potential and to advance to a quality career in the leading technological professions in Israel."
Anat Dagan, the director general of Tzurim (Creating Reality), concludes that "advanced industry has a lot to offer. This is an opportunity to learn and develop in an interesting and rewarding direction. There is a future in Israeli industry."
For more information, visit the website of the National Program for the Training of Certified Practical Engineers and Technicians: students.itnp.org.il
The above article was also published in the Career Section of the Ynet website.
For more information, visit the website of the National Program for the Training of Certified Practical Engineers and Technicians: students.itnp.org.il