The workaday world is undergoing profound changes due to digitization, automation, and artificial intelligence (AI), which require a cutting-edge approach to adapt. The coronavirus pandemic forced companies to shift to remote work and quickly upgrade jobs and skills to keep pace with the new reality.
Retrain.ai uses artificial intelligence and machine learning to develop talent and upskill employees, helping them find jobs and relevant studies to stay competitive and advance their careers. Retrain.ai analyzes labor data to predict positive and negative trends in various professions and industries. This unique collaboration among the government, social and business sectors arose from the need to equip Israel's workforce for the jobs of the future and help boost productivity.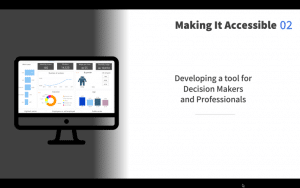 Avodata (a Hebrew play on words for "work" and "data") is an innovative, first-of-its-kind project in Israel which applies artificial intelligence to match employees with training programs and jobs. At our first online conference called "AI and the Future of Work," we outlined the challenges of the future labor market and showed how artificial intelligence prepares organizations in both the public and private sectors for tomorrow—today.
"The Avodata website enables everyone in the State of Israel to make informed choices about their careers," said Rony Schnitzer, director of Policy Strategy and Planning at the Ministry of Labor. "Establishing this platform by 2030 is part of a strategy for decision-making based on information and data—both at the personal and national level."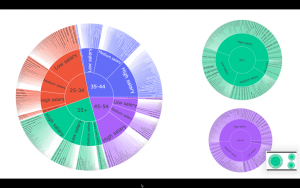 The director general of Joint-TEVET, Einav Aharoni-Yonas, describes Avodata as "Waze to the World of Work." "It allows the government to draft policy based on big data and technology, enables companies to analyze and manage their workforce, and empowers the individual to pursue a career," she explained. "This helps the Joint fulfill its mission of providing solutions to vulnerable populations."
Shay David, CEO of retrain.ai, noted that fluctuations in the labor market affect businesses, policymakers, and governments alike. "Closing the skills gap is a national priority and we are proud to employ the most advanced technology to help workers and organizations adapt. While artificial intelligence has caused job losses, we are using it to retain and retrain employees and prepare them for the challenges of a changing world."