The spread of the Coronavirus in Israel has had significant health, economic and social consequences. A survey conducted by Joint-Eshel and the ERI Institute shows continuing deterioration among senior citizens according to three key indicators: health, meaning and economic stability.
There are 1.1 million people aged 65 and over in Israel today, constituting about 12% of the population. The survey shows that 51% are experiencing increased frailty and 32% are suffering from impairment in their daily functioning.
Despite the lifting of the lockdown and other restrictions, there is concern about growing frailty and susceptibility to sickness, and increasing dependence. The economic damage that was exposed in our previous survey about four months ago is continuing today. About 200,000 people, some 20% of older people population in Israel, say their ability to cover monthly expenses has diminished as a result of the pandemic. The main reasons are a decrease in income from work (54%), an increase in expenses (45%), a dip in income from annuities (11%) and a drop in support from family or organizations (10%).
Over 47% of older people reported a poor mental state, including loneliness, depression and/or a feeling that "life has no meaning." While in the first wave there was no increase in these feelings compared to previous data, the continuation of the COVID crisis over many long months has led to a significant spike (compared to 40% in the prior survey). Some 31% reported depression (compared to 24% in the first wave); 36% loneliness (compared to 32%); and 15% said that life has no meaning (compared to 10%).
In addition, the survey identifies an erosion in family and community support, in participation in leisure activities, and in willingness to receive remote assistance.
The study also examined how to increase resilience among older people population and help ward off mental and functional deterioration, and three things were found to be the most effective: face-to-face interaction with people from the community; exercise twice a week; and leisure activities and hobbies. Those who applied this formula were much better off than those who did not.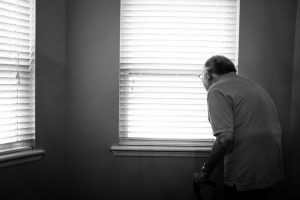 "Older people population in Israel is not one-dimensional, neither in terms of its needs nor the responses that should to be developed," says Yossi Heymann, director general of Joint-Eshel. "While we are thinking about the first wave, the second wave and possibly more waves of the Coronavirus, for large sections of older people population in Israel there are no waves, but a continuous crisis without a break and without rehabilitation and a return to routine. That's why it's so important to invest in digital literacy, face-to-face interaction with people in the community, exercise, and leisure activities.
"We must invest in family and community support, which have also eroded over the past months. Since the Coronavirus will continue to be with us for a long time, there is an immediate need to develop effective solutions. With the increase in life expectancy, it is vital for the State of Israel to advance these efforts so that people can grow old respectfully and gracefully."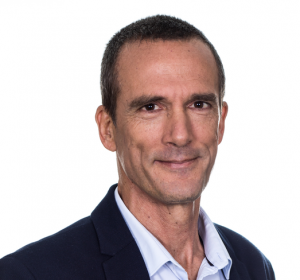 Gilad Tanay, founder and chairman of the ERI Institute, said the study points to an alarming trend of attrition among older adults. "This manifests in a deterioration of physical health, an increase in depression, and a reduction of family and community support. But if we promote social and leisure activities and physical fitness, we can improve the situation for older people over time."
The survey was conducted by telephone and online against the background of the second wave but before the second closure in early September. The 642 respondents constitute a representative sample of the population aged 65 and over who are living in the community (not in nursing homes or other institutions) and who have not contracted the virus.
The purpose was to examine how the ongoing pandemic affected older poeple population in Israel, to compare the first and second waves, and to understand the increasing difficulties facing this population including changes in lifestyle and support networks. We drew conclusions about which activities have the highest potential to curb deterioration and increase resilience.
Research was based on three fundamental indicators for optimal aging—health, meaning and economic resilience—compiled last year by Joint-Eshel in partnership with the Prime Minister's Office, the Ministry of Finance, the Ministry of Health, the Ministry of Labor, Social Affairs and Social Services, the Ministry of Social Equality, the National Insurance Institute and the Ministry of Housing.