Advisory Committee
The Joint Elka Advisory Committee is comprised of representatives of our strategic partners. The committee directs the organization's progress, its impact and its strategic development.
Committee Members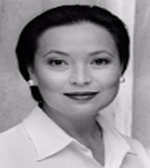 Angelica Berrie
Angelica Berrie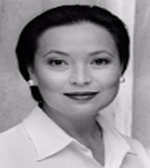 Angelica Berrie
Co-Chair of AC, Russell Berrie Foundation; a JDC Board member; member of the Board of the Leichtag Foundation; board member of the Shalom Hartman Institute of North America; President of the Russell Berrie Foundation, which makes transformational gifts to seed innovative philanthropic ventures that express Russ Berrie's entrepreneurial spirit. Angelica also serves as the Vice President of Friends of Ofanim, whose mission is to reduce social and economic gaps in Israel by using mobile classrooms to deliver high quality supplemental education to every child in Israel's periphery.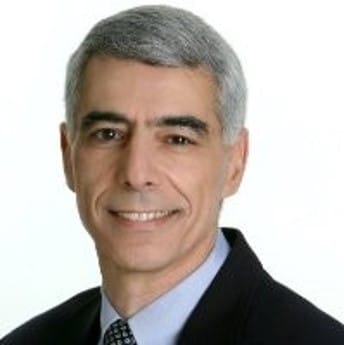 Avi Cohen
Avi Cohen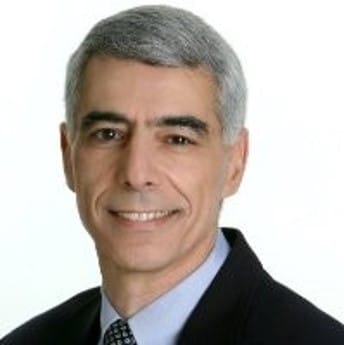 Avi Cohen
Chair, JDC-ELKA Advisory Committee. Avi Cohen assumed the role of chair of the JDC-ELKA Advisory Committee in July 2021. Avi is a seasoned business leader and an accomplished executive, CEO and director with extensive business management experience in public and private companies in Israel and abroad, as well as in social organizations. Avi currently serves as chairman of Xjet, Chakratec and Fintica, as well as a board member of Nova and Corica. In addition, he serves as director of the Israel Consumer Council and as Deputy Chairman of the Board of Beit Issie Shapiro – Israel's leading developer and provider of innovative therapies and state-of-the-art services for children and adults across the entire range of disabilities. Avi served as CEO of public companies like RR Media and Orbit Technologies and as an executive at ECI Telecom and KLA in Israel and in the U.S. He holds a B.Sc. and M.Sc. degrees in electrical engineering and applied physics from Case Western Reserve University, U.S.A.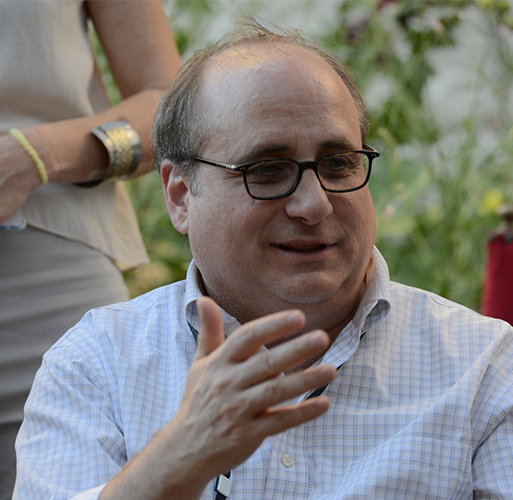 Sanford (Sandy) Antignas
Sanford (Sandy) Antignas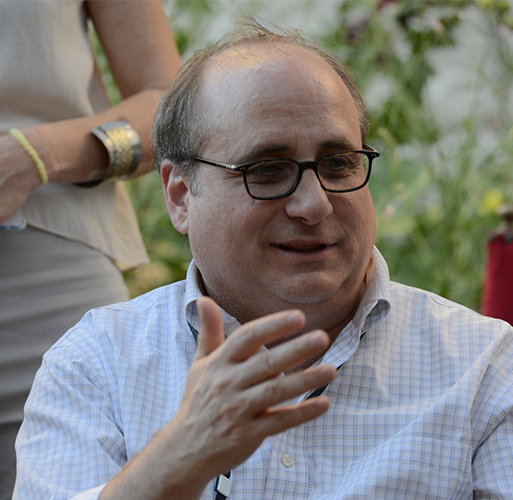 Sanford (Sandy) Antignas
Sandy is currently the Chief Operating Officer of Capital Tree Holdings Limited. He has served on the Joint-ELKA Advisory Committee since its inception. He also serves on the International Planning and Allocations Committee for UJA-Federation of New York (UJA). In the past Sandy served on UJA's board of directors and has led several national and international UJA Israel grant making planning committees. He also serves on the JFNA's Israel Appeals Board of Directors in the United States and as Chairman of the Israel Companies and Assets Committee. In addition, he serves on the JFNA Budget and Financing Committee, overseas committees and the JFNA Board of Trustees. He serves on the Board of Directors of the Jewish Community Affairs Council in New York and is co-chair of the Council's Israel and International Affairs Committee. A graduate of the Wexner programs and the National Cabinet for Young Leadership of JFNA. He holds a B.S. in business management from Berkley University California, and an MBA from the University of New York. He is also a candidate for a Master's Degree in International Relations from Columbia University.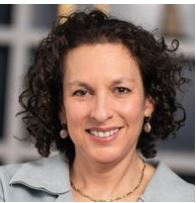 Dr. Idana Goldberg
Dr. Idana Goldberg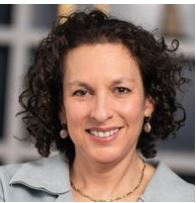 Dr. Idana Goldberg
CEO, The Russell Berrie Foundation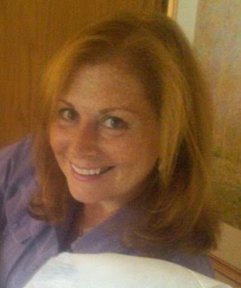 Lynn Jacobs
Lynn Jacobs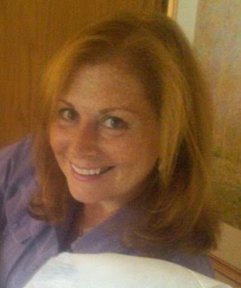 Lynn Jacobs
Lynn is an Organizational Effectiveness expert who has vast experience in assessing development needs, designing and delivering dynamic, results oriented programming that aligns with and helps advance organizational strategy, manager or leader coaching and managing the learning function. Currently, Lynn is Executive Director of the GeoSentinel Foundation, which funds research in the area of emerging infectious diseases and Chief of Staff to Bradley A. Connor. Her career includes over 25 years of experience working in Academic Medical Centers in New York. She was a principal in a knitting business, and currently a real estate development company which buys, renovates and invests in homes in the New York area. Lynn is an expert activist, who has worked with the Clinton Global Initiative, at Donna Karan, at the Urban Zen conference, at the Advancing Futures of Adults with Autism conference and the NYC Seaport Speaks conference. She has held many positions in the UJA Federation: Chair of the Global Jewish Communities Committee, on the conference task force of the Civil Society of the Jewish people where she serves as a liaison to JDC ELKA. Previously she served on as the Chair of the Evaluation Task Force for the Treatment Commission, Chair of the Women's Philanthropy Leadership Development program. She is currently a member of the Board of Jewish National Fund in Westchester, New York and previously was the New York Chair of the Board of Ashalim (a binational Israeli / NY NGO partnership), serving the needs of the high risk youth in Israel.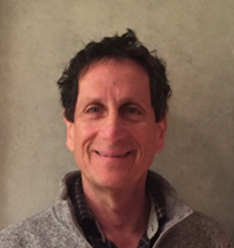 Marc Suvall
Marc Suvall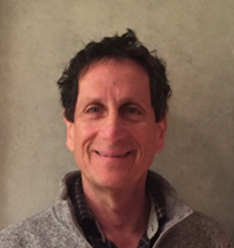 Marc Suvall
Marc Suvall retired from the financial industry in 1998 to pursue three goals: hands on philanthropy, teaching, and trying to understand why Judaism was so important to him, and he continues to pursue these goals. Marc has held a number of leadership positions at the UJA Federation of New York and he is particularly proud of establishing and chairing the Strengthening Israeli Civil Society allocation committee. He is currently serving on the International Allocation Committee. In the past he was the President of the Baron de Hirsch Foundation, focusing on supporting Ethiopian Israelis, and he is currently a board member. He is on the Advisory Committee of SAHI, an Israeli organization improving the self-esteem of at-risk Israeli youth through performing acts of grace. Mark is on the Board, the Israel Executive Committee, and the Strategic Finance Committee of the JDC. He helped create the JDC Institute for Leadership and Governance, now JDC ELKA, and is the present chair. Since leaving the business world, Marc taught math as a volunteer for seventeen years in a school for kids with special needs in the south Bronx. He has taught college math in the Taconic Correctional Facility in Bedford Hills, New York since 2003. He served as Senior Managing Director at UBS and a Board member of UBS NA. Prior to that, he was Managing Director of First Boston Corporation. Marc graduated with an MBA from Wharton Business School in 1978. He is happily married to Harriet Kaplan Suvall and they have two children and two grandchildren.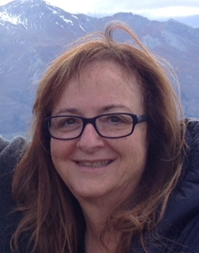 Helen Abeles
Helen Abeles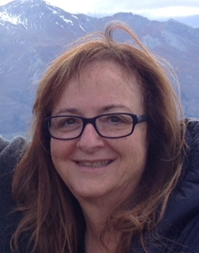 Helen Abeles
Helen is a member of the JDC board. She is an executive at JGL Investments, a private investment company with interest in Australia, Israel, Asia, and the United States. Helen is a graduate of the University of Melbourne. She and her husband, Michael, have four children and many grandchildren.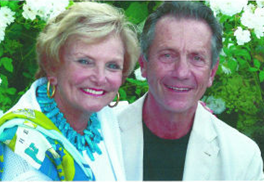 Penni and Steve Weinberg
Penni and Steve Weinberg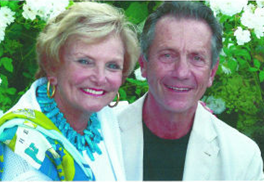 Penni and Steve Weinberg
Members of the JDC board. Penni Weinberg is the Associate Chair of the Israel Eshel sub-committee and a past chair of the JDC FSU Belarus Moldova Committee. She currently serves as a member of the Board of Trustees of the Jewish Federation of Palm Beach County, member of the Board of Directors of the University Hospital of Cleveland, and the Woman's council of the Cleveland Museum of Art. Penni and Steve Weinberg have also served on many committees of the Jewish Community Federation of Cleveland, and they led the Centennial Celebration in 2003. They recently won the JNF Tree of Life Award. Penny and Steve have 3 daughters, Pamela, Jennifer and Stephanie and seven grandchildren.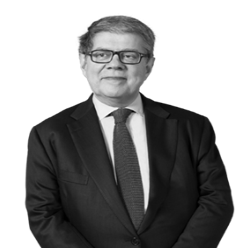 Martin Paisner
Martin Paisner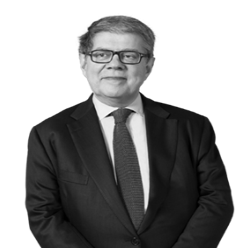 Martin Paisner
Member of the Joint Board. Martin attended St. Paul's School, London (1956-1961), the Sorbonne, Paris (1961-1962), Worcester College, Oxford (1962-1965) and the University of Michigan, Ann Arbor, USA (1966-1967). Master's degree in Oxford and Master's degree in Michigan. Martin was certified as a lawyer in January 1970 and became a partner with Paisner & Co. in 1972 (this company merged with Barwin Layton and founded Barwin Layton Feisner in May 2001). Throughout his career Martin specialized in charity law and representing private clients. Martin is a member of the Garrick, Reform and Buck Clubs. He is an Honorary Fellow of Queen Mary University of London, Worcester College, Oxford and Kings College London. He also holds an honorary doctorate from the University of Glasgow and was appointed CBE in June 2004. Married and father of four grown children. His hobbies include the collection of ancient books (English literature from the 18th / 19th centuries and travels before the First World War).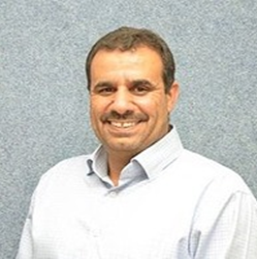 Muhammad Al-Nabari
Muhammad Al-Nabari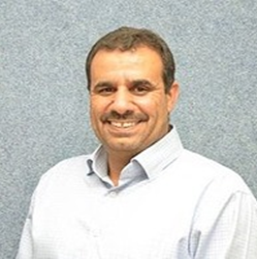 Muhammad Al-Nabari
Dr. Allnabari was born in 1970 near Zrifin to a family from Hora, and at a young age he returned to live in the southern Bedouin village. He holds a Bachelor's and Master's Degree in Chemistry from the Hebrew University and a Doctorate in Organic Chemistry from Ben-Gurion University. After completing his academic career Dr. Allnabari began working in a Pharmaceutical company, Perrigo, progressed to managerial positions and registered 12 patents in his name. In 2005 he left Perrigo and was elected head of the Hura Local Council. His achievements during his tenure are many. In the first decade, property tax collection rates rose from 4% to 86% in 2015. The council's budget increased from 29 million Shekels to 132 million shekels. He established a sewage treatment plant in Hura, a catering company that employs single women and an economic company, and opened a school for gifted children in the community. In order to deal with a serious problem of vandalism in the community the council installed over 100 cameras that reduced the level of violence. Allnabari has established an advanced municipal call center that provides paid outsourcing services to other Arab authorities. Allnabari is one of the founders of the Desert Stars Association, which cultivates young Bedouin leadership. He is the chairman of the Wadi Atir project, a board member of the Avraham Foundation, a board member of the Agik Association and serves on the Board of Governors of the Sapir College. Dr. Albnabari is married and has six children.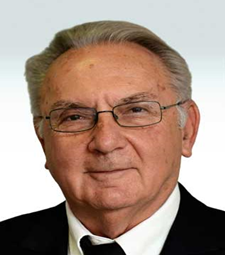 Ophir Katz
Ophir Katz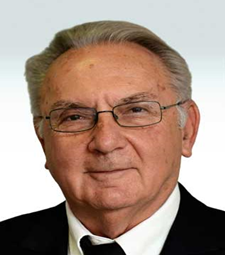 Ophir Katz
Adv. Ophir Katz, founder of the law firm Ophir Katz Advocates; Co. (1979), participates in all of the main forums concerning civil society matters; actively involved in all of the proceedings for primary and secondary legislation on matters of not-for-profit institutions; active in several social organizations, and until recently served as Chairman of "Civic Leadership" – the umbrella organization of the not-for-profit institutions in Israel; one of the representatives of the civil society organizations before the Knesset committees and before the government; author of the book "The Associations Law in Practice"; taught "Not-for-Profit Institutions Law" for a Master's (M.A.) Program at the Hebrew University of Jerusalem, and lectures in many other forums.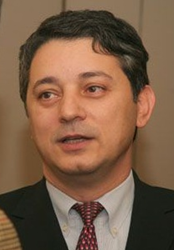 Itzik Dvash
Itzik Dvash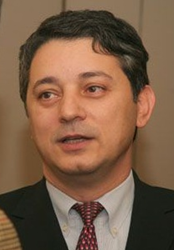 Itzik Dvash
Itzik is a volunteer leader, a business and social entrepreneur with over twenty years of experience in venture capital and private equity investments, and several years of experience as an investment banker in mergers and acquisitions at Credit Suisse, First Boston in New York, London and Tokyo. He established a number of private equity funds and assisted a variety of Israeli companies in their international development. In the social sphere, Itzik is co-founder of Atudot Le'Israel, an national initiative of 25 talent management programs for the public sector, meant to help meet a number of current and future challenges facing Israeli society. Itzik served as an active advisor to the Israeli government in numerous capacities and committees, including ones that improved the allocation of capital to the private sector, the government, and the public sector, while decreasing systemic risk. Additionally, Itzik founded and serves as the Chairman of both the Wharton and Harvard Business School Clubs of Israel. Itzik served as an Officer in the Artillery Corps. He holds a bachelor's degree, summa cum laude, from the Wharton School of the University of Pennsylvania and an MBA from Harvard University. Isaac and his wife Annya live in Tel Aviv and have three children.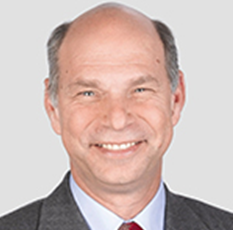 Shuki Ehrlich
Shuki Ehrlich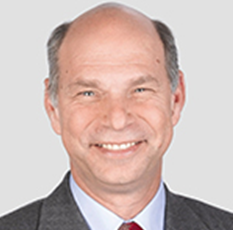 Shuki Ehrlich
Shuki Ehrlich is a veteran of the Software industry in Israel and now an active social investor, chairs Committed to Give, promoting Israeli philanthropy. A group of Israeli private donors formed to meet a shared challenge: to increase private giving among wealthy Israelis. The profile of the members of this group is of long-standing social investors. The initiative is a collaboration of Shitufim and the Jewish Funders Network (JFN). Mr. Ehrlich sits also on Tel Aviv University's Board of Governors. Mr. Ehrlich was Managing Director at Giza Venture Capital for 10 years, and prior to that he was employed for 15 years at Amdocs, where his last position was Senior Vice President of Business Development. Currently, serves as a director on the board of Nice LTD, a leading HI Tech company in Israel, traded both un TA stock exchange and Nasdaq.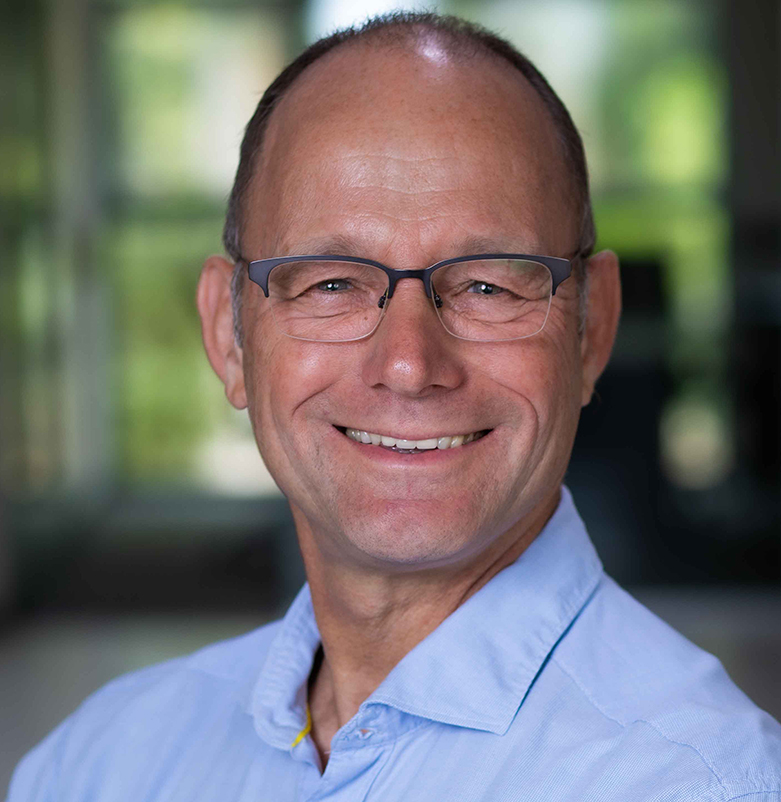 Nimrod Goor
Nimrod Goor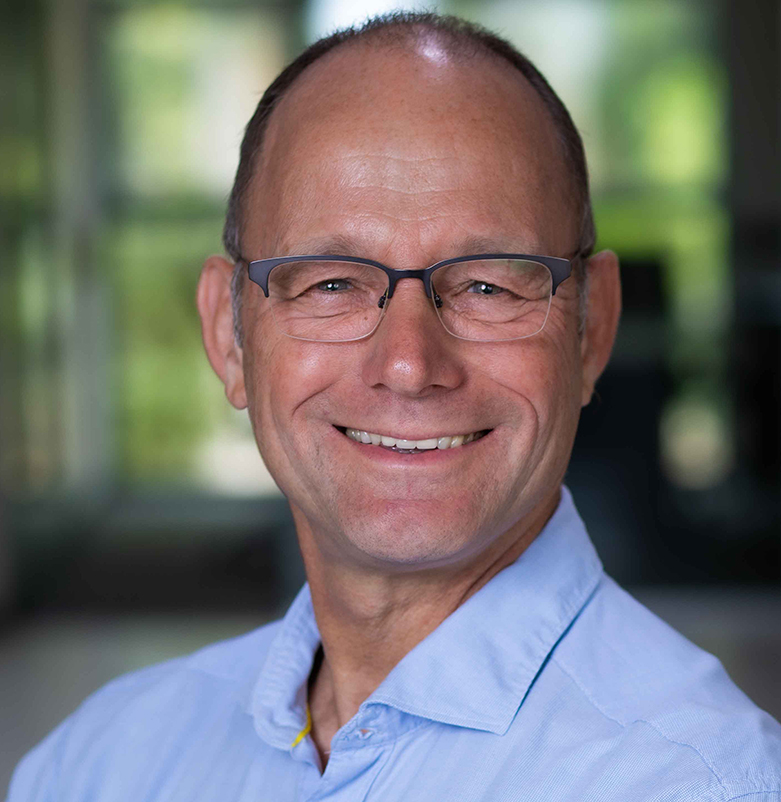 Nimrod Goor
Nimrod Goor is a Founding Partner at Helios Energy Investments, Israel's largest private equity fund specializing in renewable energy power generation, with more than $500 million of investments in solar PV, wind, bio-mass, and bio-gas power plants in Europe and Israel. Previously, Nimrod was a Partner at Precede Technologies, a seed stage technology investment firm investing in the clean-tech sector. He has held multiple managerial positions in various technology and aerospace companies in the US and Israel, including Model N ("MODN" NYSE), MedSim medical simulation, and Banner Aerospace ("BAR" NYSE). In addition to his business activities, Nimrod has been engaged in various non-profit organizations in the US and Israel, including the San Francisco Federation, AIPAC, and Hauzner Jewish Community Day School in Palo Alto, CA. He currently serves as a Trustee of The Harry and Jeanette Weinberg Foundation and as a Board Member at the Shalom Hartman Institute. Nimrod served as an Israel Air Force combat pilot for seven years. He holds a Bachelor of Science degree in engineering from Tel Aviv University and California Coast University and an MBA from the Harvard School of Business Administration. Nimrod is a graduate of the Wexner Heritage Program in San Francisco. He is married to Dorothy Gur and they have three children.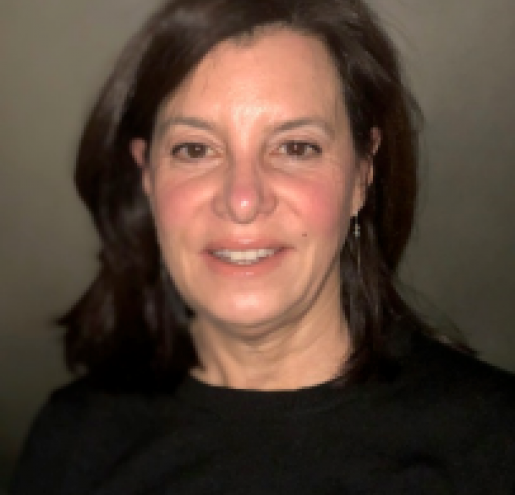 Roni Rubenstein
Roni Rubenstein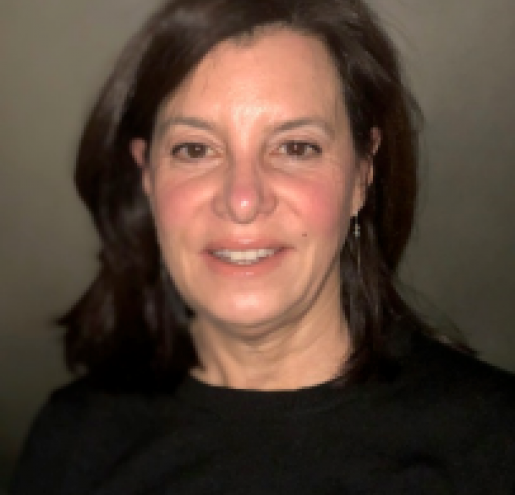 Roni Rubenstein
Roni Rubenstein is deeply committed to Israel and nurturing global Jewish Peoplehood and has served in a variety of capacities to advance these core values. At UJA Federation of NY, Roni has helped shape UJA's work in Israel to promote an inclusive Israel, particularly working with minority populations and shared society. Her positions at UJA have included member of the board and executive committee, chair of the Commission on Jewish People, chair of the board nominating committee and member of the International Agencies committee. She is a past chair of the Baron de Hirsch Foundation, a member of the Advisory Committee of JDC Institute for Governance and Leadership, a founding board member of IDC's Applied Center for the Psychology of Social Change and an executive member of the Interagency Task Force on Israeli Arabs. Roni is also a Wexner Heritage Fellow. Professionally, Roni is an attorney, having worked in the private sector as a litigator at Shearman & Sterling and in the public sector as an Assistant District Attorney in the Manhattan District Attorney's office. She is a graduate of Barnard College and NYU Law School. Roni resides in Manhattan and is married with three children. She is a Board member since June 2018.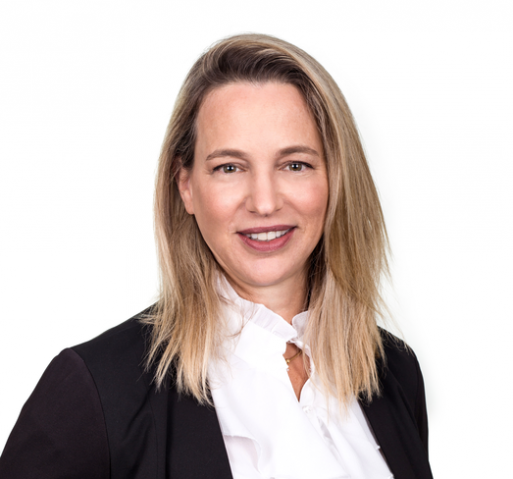 Dr. Sigal Shelach
Dr. Sigal Shelach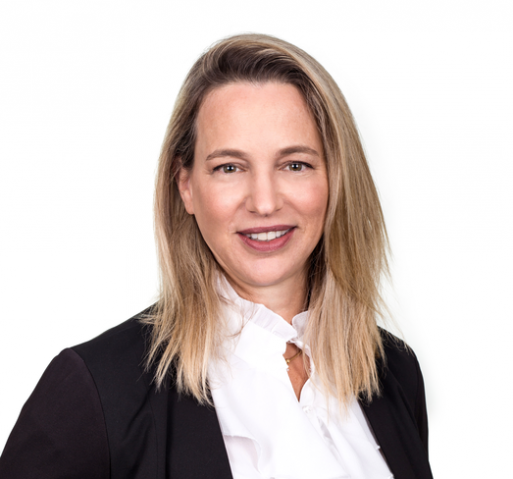 Dr. Sigal Shelach
Executive Director of Joint Israel. Sigal holds a Ph.D. from Tel Aviv University in the Department of Labor Studies, specializing in the fields of immigration and employment. In 2001, she joined the Research and Economics Administration at the Ministry of Industry, Trade, and Labor and served there for six years. During this period, she was involved in the implementation and management of programs to integrate various populations into the workforce. In 2007, Sigal began working at Joint-TEVET, the joint employment project of Joint Israel and the Government of Israel, where she developed programs to benefit Arab society and immigrants and to improve relations with employers. Sigal was appointed director of Joint-TEVET in 2012, and in 2018, she became the CEO of Joint Israel.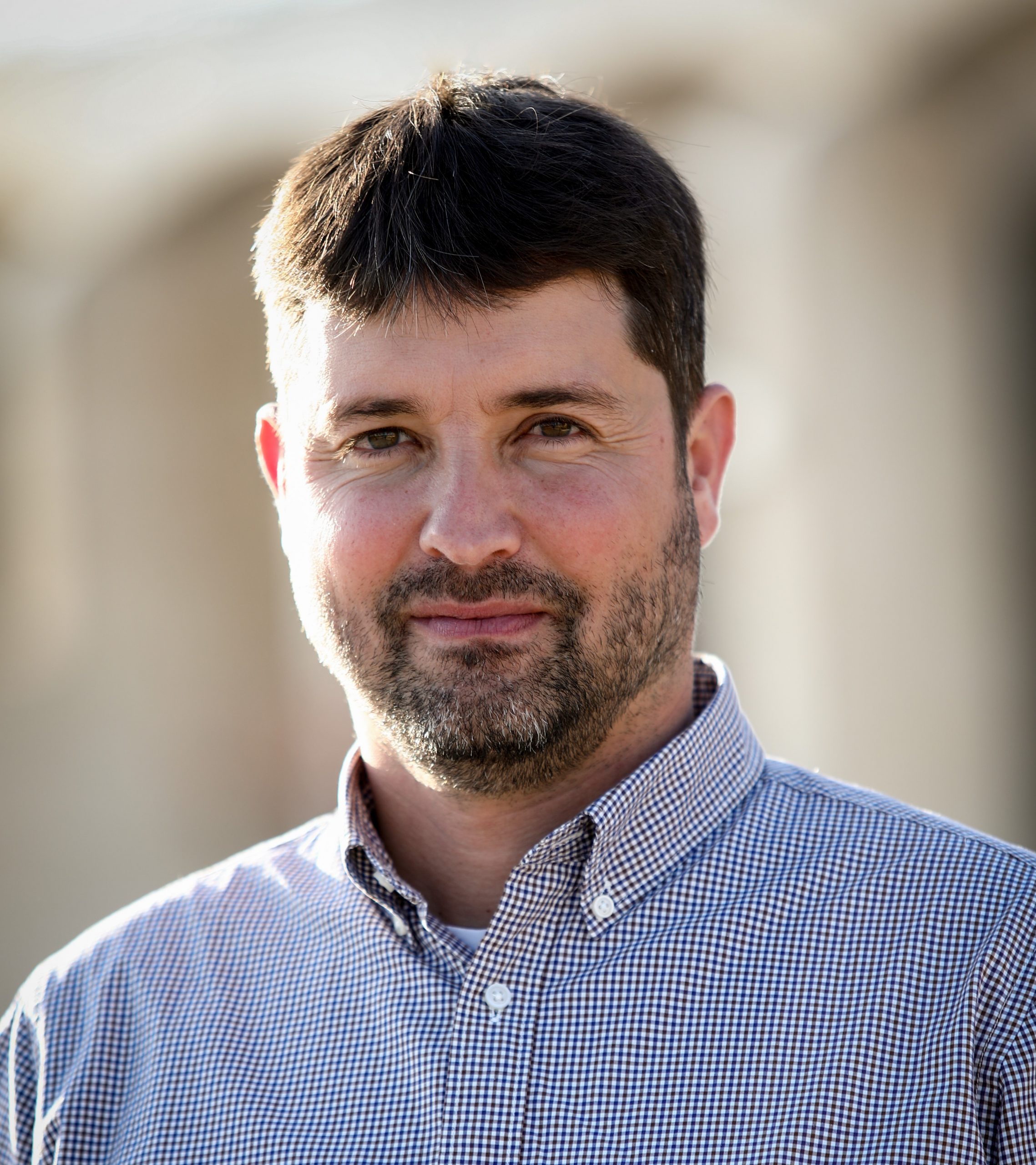 Ori Gil
Ori Gil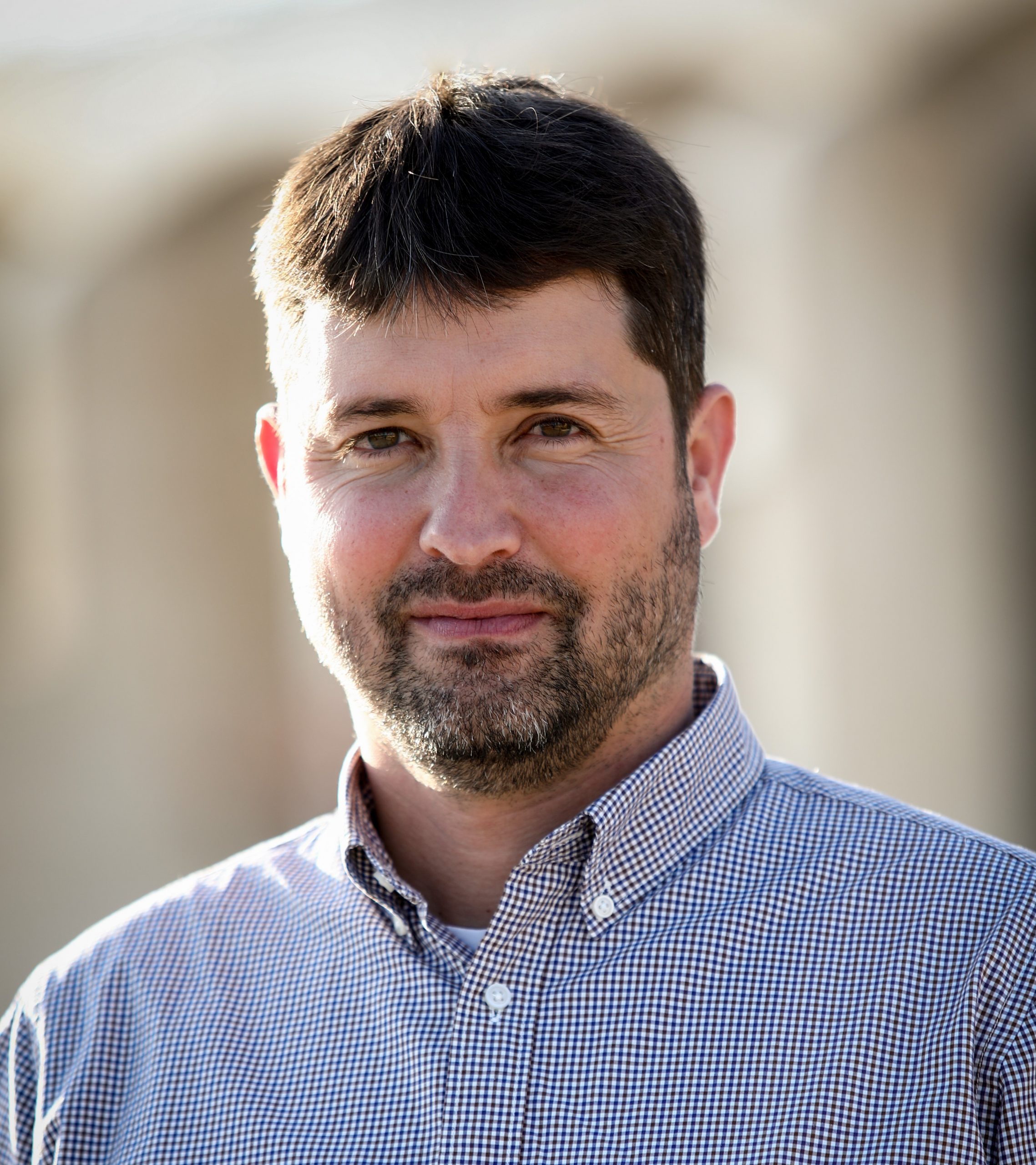 Ori Gil
Director of Joint Elka. Ori has held various positions since joining Joint Elka in 2013. For the past two years, he has served as Deputy CEO and Head of Cross Sector Collaboration. In this role Ori has been responsible for initiating and leading diverse partnerships between government and civil society aimed at strengthening shared work capabilities, cultivating networks of change agents, leading innovation in the public sector, and more. Prior to joining Joint Elka, Uri served as a strategic consultant to the BDO Group where he advised an array of private and public organizations. Ori holds an MBA from Ben-Gurion University, and a Bachelor of Philosophy from the Hebrew University, both cum laude. Ori served in the Israeli Air Force as a fighter pilot and continues to serve as a reserve flight instructor.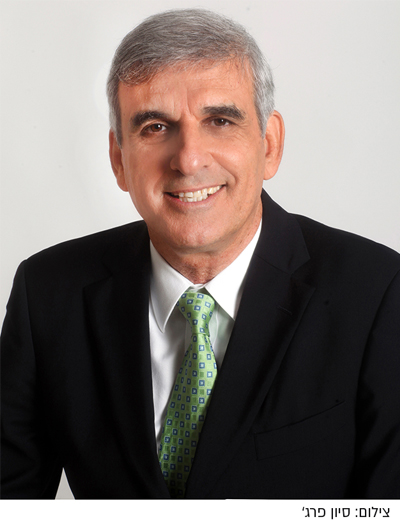 Remembering The late Yossi Bachar.
Dr. Yossi Bachar was Co-Chair, of Joint Elka's Advisory Committee from 2015-2020.
In December 2020, Yossi passed away, leaving behind a large void. Yossi has been a very important and central figure in our work at Joint Elka in recent years, as chairman of the advisory committee, as a mentor and as a member. But his spirit, values and truth - will remain with us and they will light our way. Yossi was a leader who took responsibility, equipped with wisdom, compassion, caring, with quiet and captivating charisma. He played his part with vigor and action that is still evident to this day.
Dr. Bachar graduated from the Hebrew University of Jerusalem, attaining his bachelor's degree with honors in economics and accounting in 1980, and gained his Master's degree and a Doctorate in Business Administration with a specialization in Finance from the University of Berkeley, California