Joint Elka's CEO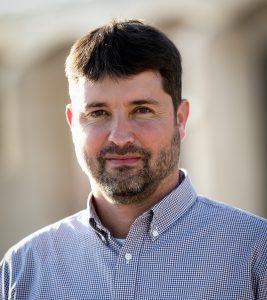 Dear Partners,
In today's ever changing dynamic reality, public systems must keep pace and create solutions and processes that are tailored to citizens' needs.  The coronavirus crisis and its socio-economic ramifications have underscored how, now more than ever,  more (social services) needs to be provided with less (resources). This task demands system accuracy, innovation and streamlining.
Joint Elka is ready for the challenge: Our mandate is to promote solutions for major cross-cutting challenges within Israel's public systems. By improving system efficiency and effectiveness, we are ensuring better services for Israel's residents.
Joint Elka's Executive Committee – a partnership between the Government of Israel and Joint Elka – determines our priority challenges. Today these include:
Promoting digital transformation in the public sector, in the creation and provision of social services.
Cultivating the capacity of local government and civil society to  effectively utilize resources allocated by central government.
Developing the concept of regionalism in Israel to improve services to residents, reduce disparities, and boost economic growth and social cohesion.
Creating shared mechanisms between organizations and sectors (e.g. for data sharing, optimizing procurement procedures, etc.) that promote holistic people-centered solutions.
Joint Elka's combination of years of experience in the public arena, its government partnership, and accrued trust, professionalism and dedication allows us to create shared spaces where complexities are "unraveled" and "sewn anew", to solve the system challenges in Israel's social services.
Joint Elka draws strength from its great professional team, who understand and appreciate Israel's public sector, and work out of a sense of duty to improve it further to benefit all Israeli citizens. Our approach is guided by the motto, "If you want to run fast, run alone, if you want to run far – run together."
I would like to thank the members of our Executive Committee, and our partners in Israel and around the world for their support and guidance which allows us to "run far together" to achieve our common goal.
I invite you to learn and get to know Joint Elka's work and contact us.
Ori Gil, CEO of Joint Elka
To contact Joint Elka click here