Cross-Sector Collaboration
Promoting coordination and cooperation between government ministries, local government, civil society organizations and the business world improving social services.
The Challenge
Lack of collaboration stands in the way of efficient, beneficial and innovative social services. Differences between the sectors and organizations involved in service provision requires the creation of a solid infrastructure, shared working mechanisms, tools and concepts for collaborative work.
Our Response
"If you want to run fast - run alone, if you want to run far - run together..." We work to build enduring infrastructures that promote collaboration, training and networking of key players from all sectors, by creating spaces and shared mechanisms for action.
Did you know?
Some 75% of social services in Israel are provided by non-governmental entities such as NGOs, foundations and businesses.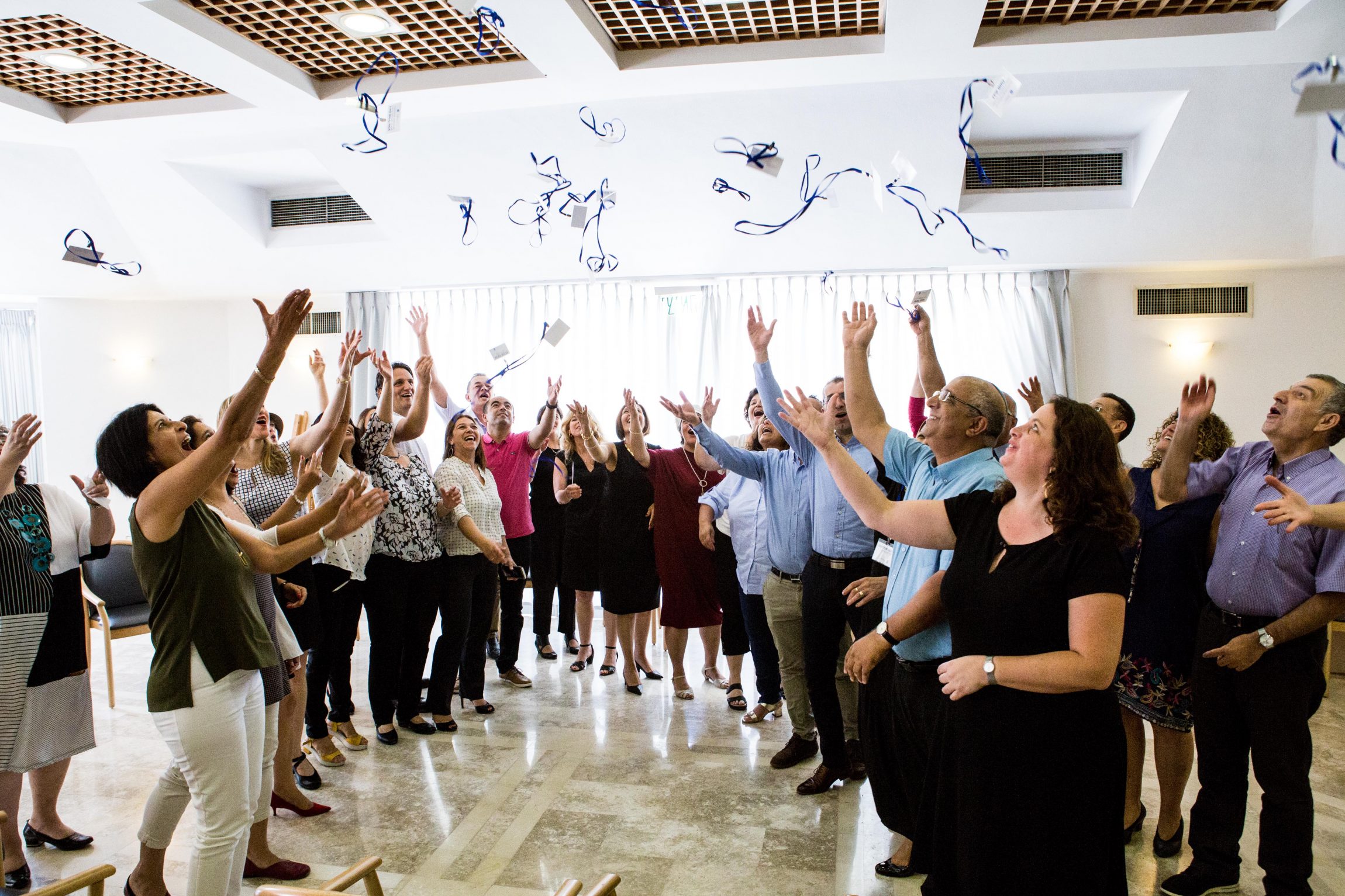 MAP - The unique intervention model of cross-sector collaboration
Mindset - Changing perceptions, thought patterns and mindsets

Running a variety of programs – "Common Space" / "Window to Government" / "4 X 4" – which equip and support change agents from all sectors (central and local government, civil society, business) for collaborative work. The programs work to promote a concept that recognizes the unique value of the various sectors and the value that results from effective collaborative work in improving the responses to the citizen.

Ability - Building capabilities for systemic change, at the level of the individual and the organization

Cross-sectoral entrepreneurship, development and implementation of tools for collaborative work, and training of change agents in the above programs. Promoting joint processes with civil society to make knowledge about working with the government accessible.

Pipes & Mechanisms - Designing and improving infrastructure, mechanisms and processes

Carrying out a wide range of actions to strengthen the mechanisms of collaborative work between the government and civil society: designing and promoting the roles of "partnership leaders" in ministries and authorities in partnership with the government, in order to anchor sustainable cooperative mechanisms in government. Promoting moves to strengthen representation infrastructure in society in order to promote promoting continuous joint discourse, together with the umbrella organization. Development and promotion of the Team of Social Directors – a mechanism for strengthening the governance of civil society organizations through the improving the executive committees. Leading communication mechanisms and initiatives that enable the promotion of ground-breaking initiatives for collaborative work – both in the field of technology and in other fields.
Programs and Digital Tools
Window to Government - Funds
Partnerships Leaders in Government
Infrastructure of Representation in Civil Society